THD America adopts AdvaMed Code of Ethics - THD America adopts AdvaMed Code of Ethics
04/10/2019
THD America adopts AdvaMed Code of Ethics
THD America, Inc. has certified that it is in compliance with the AdvaMed Code of Ethics.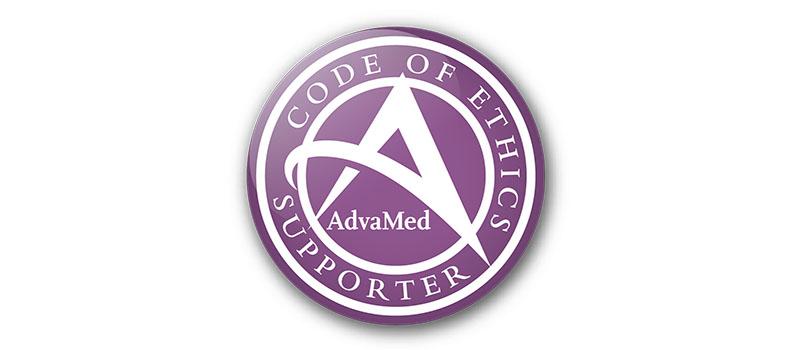 THD America has adopted AdvaMed Code of Ethics. The Advanced Medical Technology Association (AdvaMed) is a trade association whose main goals are advancing medical technologies worldwide and encouraging highest ethical standards in the medical field.
AdvaMed and its members promote ethical business practices and socially responsible industry conduct related to their interactions with health care professionals. The AdvaMed Code of Ethics on Interactions with Health Care Professionals in the United States ensures that medical decisions are based on the best interest of the patient.
Back